GVC BMWCCA Autox #2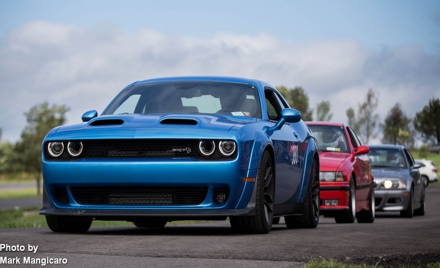 BMW CCA - Genesee Valley Chapter
Saturday, July 22, 2023
Genesee Valley Kart Track
,
Avon

,

NY
Registration closed July 20, 2023 11:59 PM at 2023-07-20T20:59:00-0700 Registration ends July 20, 2023 11:59 PM at 2023-07-20T20:59:00-0700 Registration opens February 15, 2023 12:00 AM at 2023-02-14T21:00:00-0800 Registration runs from February 15, 2023 12:00 AM to July 20, 2023 11:59 PM

2023 GVC Autocross Series at Genesee Valley Kart Track!
Autocross is back! Genesee Valley Kart Track is host Genesee Valley Chapter BMWCCA for three events this summer, all Genesee Valley all the time. These events will all be the typical BMW "just for laughs" events, we don't want to see your PAX, we're not doctors. There may or may not be booby prizes at each event for fastest (or slowest) time of the day, most entertaining run, or anything else the organizers decide on a whim. Bring your A game and have some fun.
We are intially limiting these events to 30 participants, once we hold the first event we may expand that slightly for second and third event. These should fill quickly so get your registrations in early!
This is our first foot back in the door at GVCKC and we want to make sure we can keep returning so we will be enforcing some strict conduct rules pertaining to respecting the facility. We're all just in it for the fun but we won't let anyone spoil the party for the group.
Saturday May 27th
Saturday July 22nd
Saturday September 9th
All Events:
8:00 - 9:15 AM Check-in/Registration
8:30 - 9:00 Roving tech inspection
9:30 am Drivers meeting
10:00 Timed runs begin
12:15-1:00 Break for lunch
1:15-3:30 Afternoon runs

Entry Fees
$35 BMWCCA
$93 Non-Members *includes the cost of a 1-year membership!
Car Numbers
Car numbers from MotorsportReg.com will be honored whenever possible. Numbers can be applied with shoe polish or painters tape (available at the registration desk) if you don't have vinyl or magnetic numbers.
Car Tech Review
Pre-event car preparation is strongly recommended, please ensure brake fluid has been changed recently, brake pads have good thickness, tires are in good condition, and the car is mechanically sound.
A technical review will be performed on each car. We use a "roving tech" system, so cars will be checked in the paddock area. Items that are checked during tech include:
All loose objects removed from car interior and trunk, including driver floor mat
Rapid Throttle return
Battery secure
Firm Brake Pedal
No play in Wheel bearings
Adequate tire tread (no cord showing)
Helmet within one generation of current Snell rating. Must have hologram with SA or M 2015 or 2020. Limited number of loaner helmets will be available for drivers that don't have a Snell-certified helmet.
Site
The site for all events will be the Genesee Valley Kart Club at 2123 Lakeville Rd, Avon, NY 14414. PLEASE be respectful of the property, we are extremely lucky to have secured this site and we hope to be able to come here for many years to come.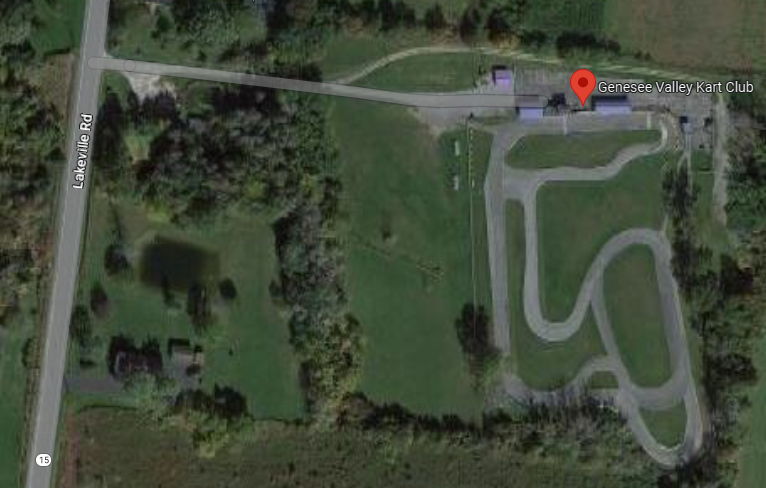 Other fun things to do with GVC BMWCCA this spring/summer:
March 26th - Annual Pancake Run - gvc-bmwcca.org/EventView?EventID=9567
April 16th - Watkins Glen International Opening Day - gvc-bmwcca.org/EventView?EventID=9578
May 15th - Spring Fling Advanced Lapping Day @ WGI - msreg.com/gvcmay2023
June 23-25 - GVC on the Road with Trillium Chapter @ CTMP - www.motorsportreg.com/events/trillium-de-at-ctmp-june-23-25-canadian-tire-motorsport-park-gp-bmw-cca-564549
June 24-25 - GVC paddok at IMSA Sahlen's 6 hour of the Glen - gvc-bmwcca.org/EventView?EventID=9568
July 9th - GVC Summer Picnic and Cars & Coffee - gvc-bmwcca.org/EventView?EventID=9571
August 4-6th - Ultimate Summer HPDE and ITS School @ WGI - msreg.com/gvcaug23
Sep 29 - Oct 1 - 4th Annual Derek Hanson Memorial HPDE @ WGI - msreg.com/gvcoct23